Academie
We believe in high-quality IT education for those who want to take on challenges, regardless of their background. Thus, helping talents to unleash their full creativity.
For beginners, too
No prior coding or math experience required; training starts from scratch.
Tuition Free
World class IT education with a 100% scholarship.
Job Guaranteed
Build your experience and expand your portfolio with international projects with a competitive salary.
Peer-to-peer learning platform provided by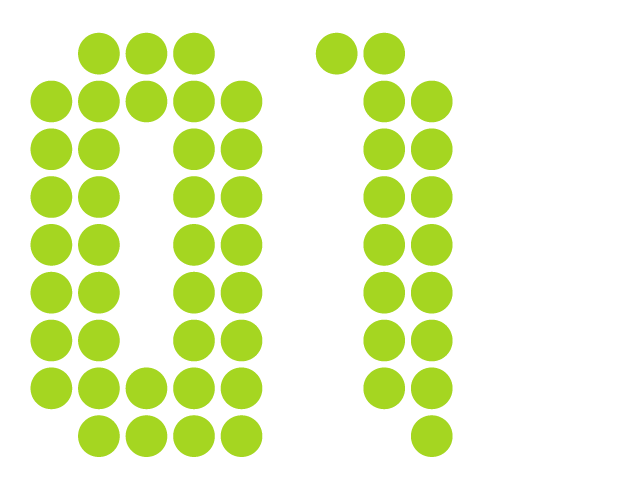 01Edu is the ultimate upgrade of the peer-to-peer and gamified pedagogy developed by Nicolas Sadirac and his team, a learning platform based on co-creativity, peer-to-peer learning and collective intelligence.
Enhanced and refined from his 20+ years of experience building digital education schools and platforms, Nicolas rigorously designed the curriculum to train world-class software engineers with the most in demand skills to join the best tech teams.
The 2 years on campus curriculum is gamified and project based and uses a peer-to-peer learning approach. There are no teacher and no lecture, you will learn from your peers and teach them as you progress.
Graduates from 01 Edu System get the job at top Companies
Methodology
Collaboration is the foundation of peer learning. Students complete their projects in teams to maximize their creativity and stimulates curiosity.
Peer Learning
The Peer-to-Peer methodology teaches cadets to work as a team: share information, ideas, and experiences. Be a student and a teacher simultaneously.
Learning by doing
Students do not talk in their professors' memorized words; instead, they explore the problem and defend their solutions.
Flexible schedule
The Education cluster will be open seven days a week, 24 hours a day, so you are free to set your schedule. Cadets usually spend an average of 40 hours per week.
Campus
iMacs, library, gym, cafeteria, gaming area with chess, tennis and PS4, and meditation areas available 24/7 on the palms of your hands on the Academie One campus located in the historical refurbished tea packing factory...
... in the city of Almaty.
Almaty
Surrounded by beautiful mountain ranges, it is home to many technology companies and large enterprises. It is ideal for studying and living with excellent infrastructure, stunning views, and warm culture.